Leading Innovation
Shed Simove is a business speaker, perpetual marketer, and motivational performer whose expertise in product invention, sales innovation and idea generation inspires profitable changes that equip audiences with the tools to generate new business opportunities. His inspiring talks showcase his business insights, methods for sales growth, tips for creative thinking and his own entrepreneurial journeys, that give any company practical advice to increase their bottom line.
He fervently believes in 'failing upwards' by launching numerous ideas and learning from the amazing experiences they bring, which become the basis of his books, humorous presentations and corporate speeches on creativity and innovation. Shed often shares with audiences the three methods which he uses to unlock creative thinking for himself and across the teams he talks to.
Known as 'The Ideas Man', Shed shares concrete techniques for any audience looking for practical, innovative methods to energise their organisation to think differently and focus on obtaining huge success. His range and rate of achievement is vast which make his performances wonderfully motivational and brilliantly entertaining.
Background of a maverick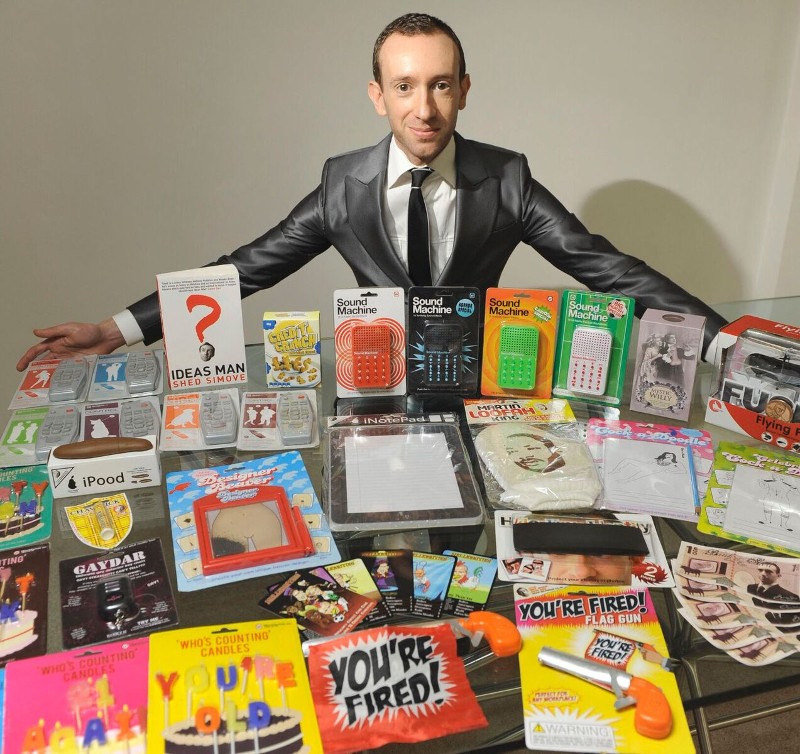 Following a degree in Experimental Psychology at Balliol College, Oxford, and two years working in Disney World, Florida (as a Sixteenth Century Gentleman), Shed worked in TV Production and soon became known industry-wide for making innovative, ground-breaking television shows. In 2003, Shed was appointed Commissioning Editor of Channel 4's 'Big Brother' and throughout his TV career was also involved in discovering and launching many stars including Kelly Brook, Tess Daly and Russell Brand.
Shed has gone on to forge a highly innovative merchandising empire, creating conceptual novelty gifts, executive toys and even his own currency; to date he has sold over 1.5 million products worldwide. He holds a Guinness World Record for one of his cleverly original books, which also reached number 44 on the Amazon chart and has been translated into numerous languages.
Reshaping Genius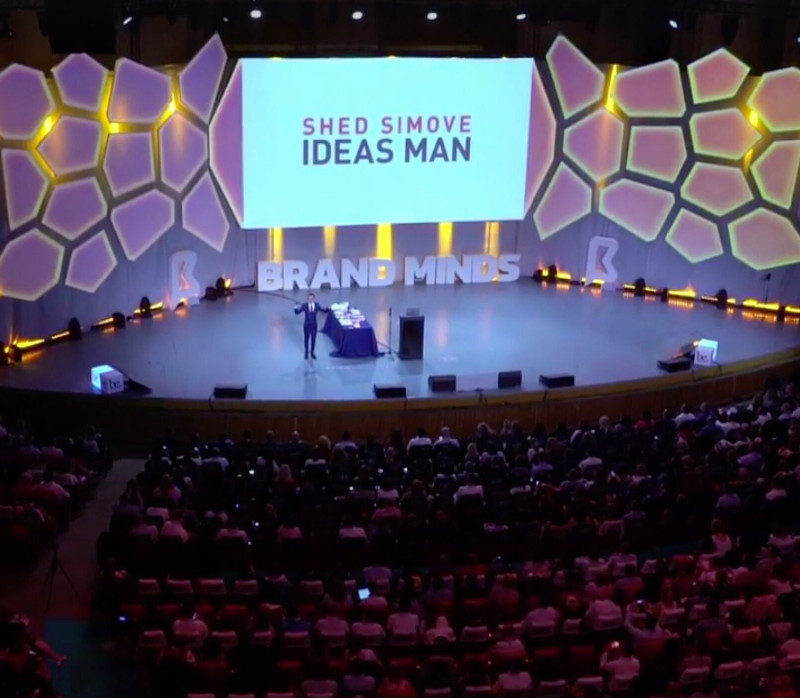 Shed is an absolute expert in ideas, motivating each audience member to recognise their own existing – if latent – creative genius, by sharing with them the simple tools to move forward with their ideas that can reshape the world and the business around them. His positivity inspires improved attitudes, increased productivity, and true disruption. Harnessing his methods empowers employees and colleagues, inspiring a boost in collaboration, and giving teams everything they need to liberate a new revenue model, product line or even brand new ways of accomplishing reinvention.
His talks showcase his uniquely amazing career path, using props and multi-media visuals that add to the engaging, exciting and funny stories he tells. All of Shed's speeches can be tailored to suit the audience to deliver a truly compelling, uniquely memorable, fascinating, one-off performance. His inspirational and hugely informative performances are unlike anything else you or your company will have ever experienced, and audience feedback is always off the charts. If you crossed Dave Gorman with Carrot Top and threw in a pinch of Seth Godin, you would only be a fraction of the way there.